Since 2020 the market is continuously changing due to fragile economic conditions brought on by the pandemic. The war in Ukraine and the continuous threat of the Covid uprising are also bringing new changes and technological advances worldwide. Companies worldwide are exploring new methods to help them survive the next economic downturn. Companies will focus mainly on the human factor, which includes change management and supporting employees to achieve the best and most favorable results in the year 2023.
47% of organizations that will amalgamate change management processes within their operations are more likely to succeed in fulfilling their objectives compared to the other 30% who will not incorporate the same.
Training and development in 2023 will be crucial for regular employees and CEOs, as one in three fail to bring about the desired outcome after the transformation occurs.
Problems of Adaptation that Workers Might Face in 2023
But the main problem in 2023 is adapting to the hybrid work culture, which may become more functional next year. It might become challenging to manage work and personal life balance due to increasing stress and work pressure. Getting the hang of advanced technology and combining training with your work might become too much to handle if training and development are not customized according to individual needs. The crux of the problem lies because the change's purpose is unclear to the employees and they feel threatened in addition to the lack of communication and learning opportunities.
Leadership Development and Change Management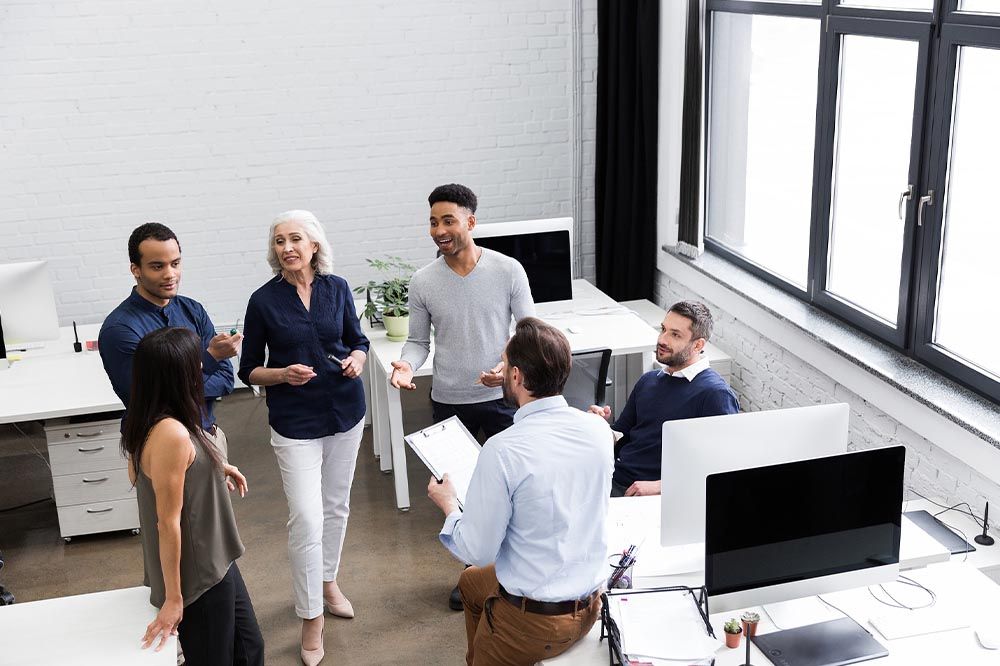 Building a robust leadership and change management program as part of your training and development strategy in 2023 can ensure long-term sustainability. The advancement of technology with the initiation of automated services that reduces time and risks associated with data disorganization is aimed at integrating processes. The whole system is reshaping business organizational functionalities. There is also the challenge of decreasing employee resignation and reducing the gap between skilled laborers by adopting a culture of learning and upskilling. Leadership development strategies in 2023 will include.
Knowing the Gaps – Evaluation and analyzing the skill gaps with your learning and development programs will help to reshape your organizational strategies. Acquiring meaningful data with the help of service, reviews, psychometric analysis, and feedback will become more important to decrease risks.

Flexibility in training – Implementing an agile learning system will become more flexible. Change management will be necessary for every employee as a part of the upskilling process. Group learning will become more time bound to ensure focused and increased cognition.

Communication – Communication training will not only focus on individual vocal and textual abilities. It will also be about communicating with the organization as a whole. It will be up to the individual to communicate their efforts to their peers and management to ensure growth and development.

Advertising the brand – Employee engagement and building your brand in the eyes of the company and externally will be part of the leadership development process.

Different strategies for different roles – Any training will not fit everyone; therefore, in 2023, there will be additional learning strategies and programs for various roles. The workforce's current skills will be understood according to the positions in the company. Individual training plans will be implemented to develop skilled workers and increase their performance.
Conclusion
A large number of challenges will be thrown at business organizations in the following years to come. Employers are ready to implement actions to ensure better adaptation and more remarkable performance. Change management combined with an individualized training and development plan helps employees to adapt to drastic changes and ease the encounter by reducing resistance. Development training is seen as a reinforcement and support for workers who are already stressed because of the changing situation.