Building a company from scratch and keeping the company afloat depends on your concept and how you will deal with the competition uniquely. Many leaders have put forward their values as their business concepts, such as their passion to build an empire that caters to the needs of the people or a company that wants to uplift the economic conditions of people in India. These ideas are about a concept in addition to serving the community. However, with a group of like-minded people united as a community in the company achieving such extraordinary dreams is possible. Empowering your colleagues and team members is crucial to increasing productivity and building a sense of belonging. In this regard, the art of communication, which relies on having crucial conversations with your teammates, is the key to survival.
The Attitude and Skills to Navigate Difficult Conversations

Poor communication in the workplace can cost a company $420,000 per year, and barriers in communication can cost a company $62.4 per year.
While complex, Building a community in the workplace is necessary to reduce these numbers. Developing the ability to have crucial conversations is also an artistic experiment where you try to unlock your employees' hidden skills and desires. Industry experts have repeatedly recalled how workplace culture significantly affects achieving objectives. The attitude and the skills to deal with difficult conversations is the key to a thriving business environment. A leader should have a positive attitude and an open mindset to deal with difficult employees. The workplace will not be amicably resolved given that intense, chaotic situation. Leaders require unique skills and intuition to understand the problem and express themselves accordingly. Therefore, it is essential to remain calm and take up opportunities for learning that will assist in our growth.
Importance of Building a Community
Building a community is essential to reduce disagreements and miscommunications so that people are in tune with the company's objectives and goals. It is crucial to building a community in the workplace to form:
Social networks - So that employees can talk to each other for support which will increase the chances of feeling better and achieving success. This will also reduce stress levels and heighten engagement with work.
Opportunities to grow - A workplace that is community oriented provides employees with opportunities for professional and personal growth. This caters to their needs and encourages them to think outside the box.
Effective communication - Most importantly, it is all about effective communication, and a sense of community increases happiness and trust, which develops effective communication skills through practice. This reduces disagreements, and managers must have less difficult conversations with their employees.
Satisfaction - Personal growth is all about investing in ourselves and having the ability to make decisions for our well-being. Building a community will empower your employees to make their own decisions and build a sense of responsibility. This will increase productivity and also professional satisfaction.
Tips on How to Build a Community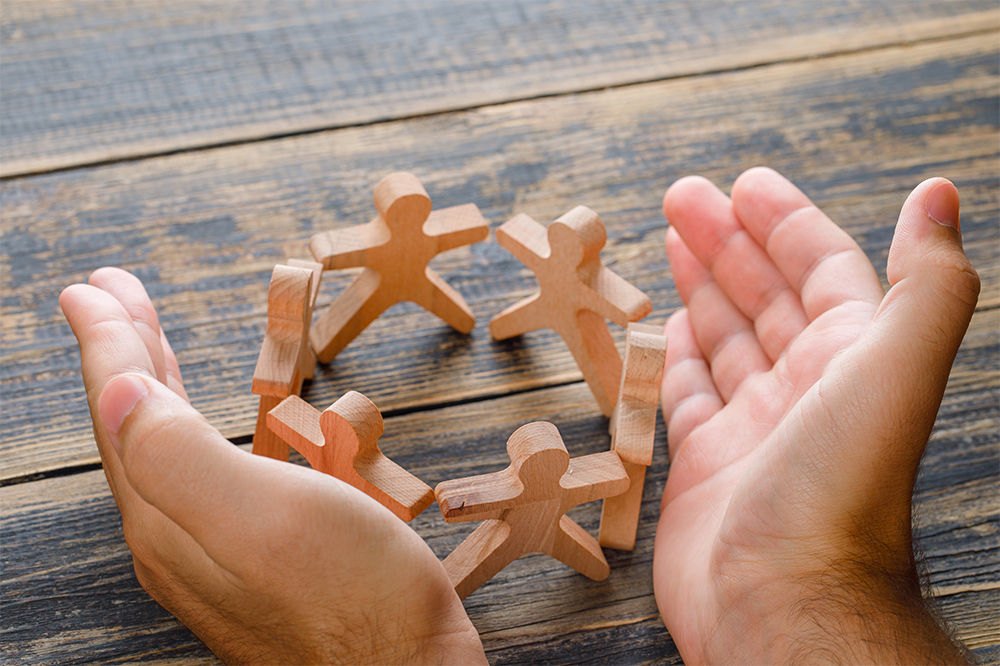 Efficient onboarding systems - Building a community in the workplace begins from the first day an employee joins the company. Ensure an efficient onboarding process gives your company a positive vibe and helps your employees connect with others from day one.
Team huddles - Like a football team who huddles between games, your employees must take 15-minute huddles in the workplace. This can be a coffee break or a group meeting that discusses personal expectations and other feelings.
Crucial conversations - As a leader, it is time that you help people out. Make time for them to listen to their stories and have those difficult conversations whenever possible.


According to Forbes, 74% of staff feel they have heard a report that they are more effective at their jobs.

Appreciate - Appreciate the excellent work of your employees and make sure to give them a pat on their back whenever possible.
Conclusion
The need to build a community in the workplace stems from your market to survive in the inside and business sectors. Cater to the needs of their employees because they are the pillars of growth and allow them to grow whenever possible.