Looking around the world, we are witnessing several alarming signs that point to a financial crisis. Whether it is your business or the economy, a financial crisis requires greater cooperation and unhindered communication to survive. The management faces many challenges with the team and the overall company operations. Keeping your workforce motivated and aware of the situation is necessary during an economic downturn. Effective communication skills that initiate honest conversations and exchange of information can reduce anxiety and increase performance during a recession. Talking to your team during the financial crisis is crucial to keep them on their toes and help them focus their energy on essential responsibilities. As a manager, you must be supportive and understand how to get through to your people during times of crisis.

How will Crucial Conversations Help During the Time of a Recession?

As per the reports of the Bureau of Labor Statistics, 4.3 million Americans quit their job in 2021 and 2022. During the period of recession, job openings also decrease. However, there are positions for skilled labor. Millions of workers quit their jobs because the labor market still delivers options for them. Most Indians, like Americans, are looking for better opportunities and environments for work. Understandably, you will also be very stressed during a financial crisis as a manager. However, you need to keep your cool and present yourself as a confident leader who understands the problems and expectations of your employees. Investing in crucial conversation training is a priority during the financial crisis as this is a way to channel negative energy and convert it into positivity.

Tips on How to Effectively Communicate During a Recession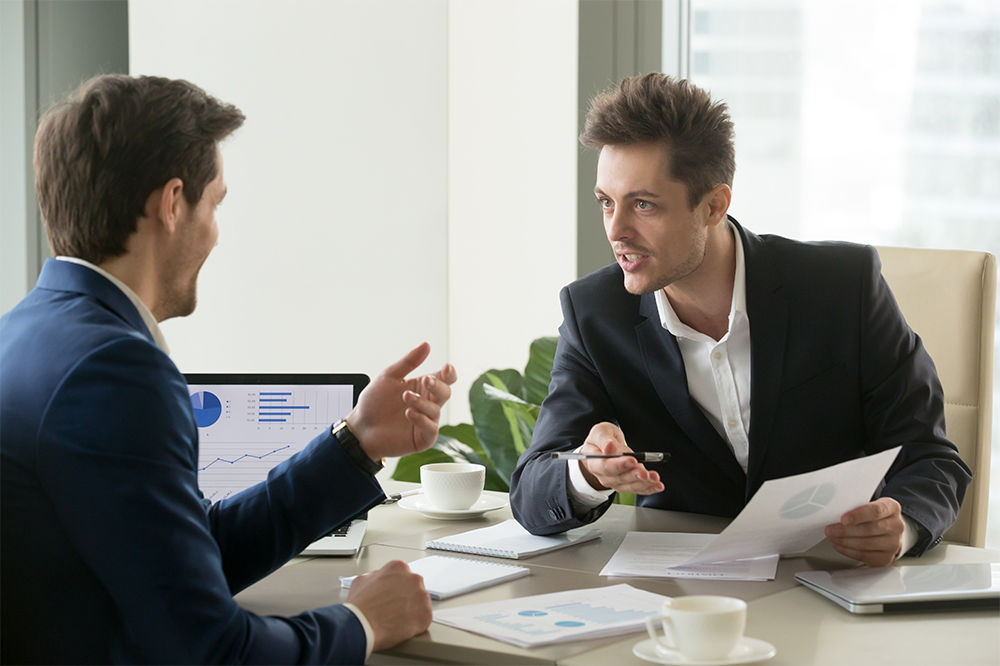 You can use several tricks to increase your communication with your workers. You need to train yourself how to interpret situations and sieve out crucial information from your employees to understand their motivations. Effective communication skills can be acquired easily with little training and regular practice.
Anonymous complaints and feedback – Allow freedom in your office and let your employees give in anonymous feedback whenever they feel things are going south. Make sure you read every complaint and address it with your employees in a meeting. It is best to be transparent rather than downplaying the situation. Have one-on-one dialogues with your employees.

Accountability – A part of leadership training is understanding how to become employee role models. It is about behavior and communication with your employees. Acquiring communication skills helps you to tune in and take action.

Communicate with customers – It is about your workforce and your customers. Explain if prices have been raised and explain why this needed to be done. Communicate with them and make it a two-way street. Listen and learn by conducting dialogues that will yield positive results. A part of training in crucial conversations is to pick up skills that will help you understand your customers' personalities to engage with them better.

Clarify the roles – Sometimes, leaders have to take up some responsibilities that might not be under their job description. Before allocating responsibilities, ensure you share this information and clarify the roles to your team members before assigning responsibilities. The clarity of data will increase employee performance. According to our HR Research Institute study, 43% of companies lag behind employee performance due to a lack of communication and clarity of information.
Conclusion
Open communication channels that are not a one-way street between your employees, customers, and the company are essential during a recession. Let us equip ourselves with the mindset that focuses on shared responsibilities from open communications.