You must have heard people saying they have lost their Midas touch or struggling hard to acquire their creativity. People in a corporate environment need innovation as their mundane office routine often saps their creativity, leading to employee burnout and reduced performance. What is interesting is that Creativity is a prominent concern for people in a top-down hierarchy in an organization. From CEOs to managers/leaders, mid-level managers to employees, Creativity is the most demanding skill for everyone in the corporate world.
According to a Creative Operations Report Quarter 4 2022, "89% say Creative work is important to meet business objectives."

With high stakes, it is time to acknowledge the problem and work toward a quick solution. For people eager to improve their creativity, implementing various team building activities can help reap rewarding results.
5 Team Building Activities to Boost Your Creativity at the Workplace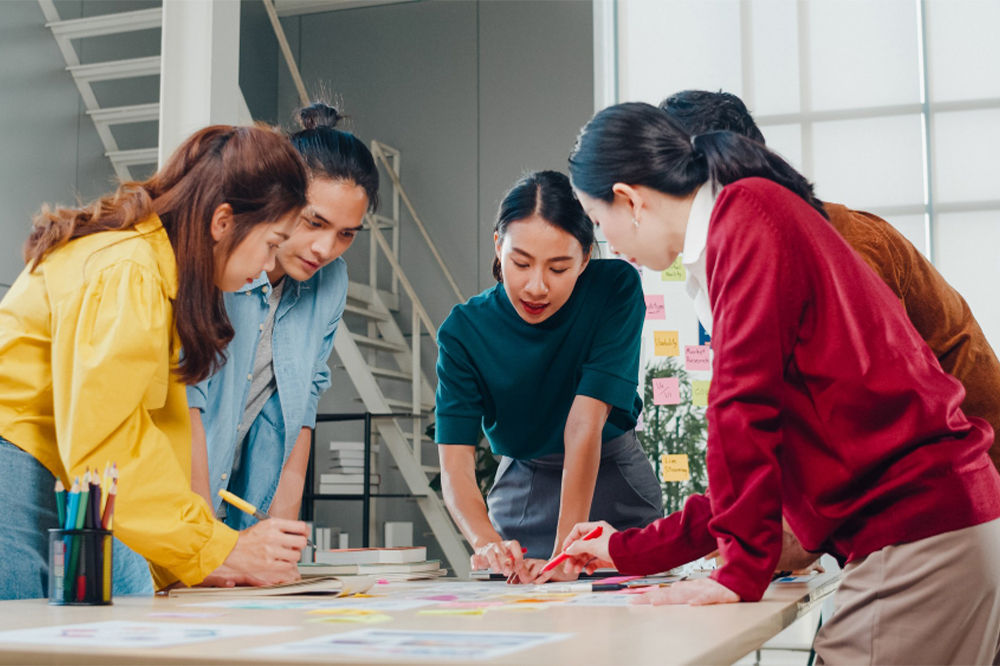 It is a common scenario that creativity often takes a back seat when people are working in a cut-throat competitive world where employees are struggling hard to meet stringent deadlines and sky-high expectations. Amidst this din, employers are investing in team building programs to bring the creativity of their workforce to the forefront. Even if you are handling a diverse workforce following a hybrid work model, virtual team building activities can be an added advantage for your remote teams to boost their creativity, imagination, and innovation.
Below are various team building activities for optimizing the creativity of your employees.

Cook Off - Nothing can beat an exciting and fun-filled cooking activity for boosting team building and engagement. These Cook-off sessions are an excellent way to encourage employee creativity and imagination. You can further select the ingredients for your cook-off competition to motivate your team members to prepare unique dishes or cuisines. Additionally, it could be one of the amazing team building activities for your employees to boost their creative skills and imagination.


Trivia Night - It has been observed that Trivia competitions have become a popular event recently. Numerous restaurants and bars host trivia nights for employees to encourage teamwork and boost their creativity. Whether you are dealing with your physical workforce or remote employees, virtual team building activities are a great way to engage, encourage, and inspire effective collaboration. If you have a budget for trivia nights, you can hire a professional trivia host and Emcee to make it memorable.


Music and Dance Contest - There is no denying that music and dance are great ways to optimize creativity, imagination, and fantasy. Organize a music and dance contest in your company where employees can participate freely and showcase their hidden talents in the best possible manner. Further, it is one of the tried and tested team building activities that can boost morale, teamwork, collaboration, and productivity. Engage your team members to write a song, dance together, and enact a part of a drama or skit to improve teamwork and collaboration.


Scavenger Hunt - We are so engrossed in corporate roles that we often forget the curious kid in ourselves. That is where Scavenger Hunt can prove to be a great team building exercise for your employees. For engaging your remote employees, organizing this Scavenger Hunt activity as one of the virtual team building activities can lead to better teamwork, collaboration, and employee engagement.


Office Decoration Contests - Employees spend a considerable amount of their time at the office. Therefore, building a strong bonding and personal rapport with your colleagues, team members, or superiors is vital. Employers should conduct various office decoration contests and competitions to help employees bring their creative side to the forefront. If your employees feel burnout and exhausted, try this activity as one of the promising team building activities for your organization.
Conclusion
Team building is the crux of a healthy work environment, and focusing on various team building programs and activities is essential to help employees communicate and collaborate better. So, utilize the various physical or virtual team building activities and encourage your employees to take their creative skills and imagination to the next level.