The current business environment is fragile, and it is hard to earn the trust of employees due to the growing resentment and work-related stress. Undoubtedly, employee trust and loyalty have taken a back seat, but acknowledging their efforts can go a long way in improving workforce retention and engagement. You might not know the significance of a small "Thank You," but it can positively impact your employees.
According to a report by SurveyMonkey, 82% of employees expressed happiness when they are recognized at work. Similarly, another study on employee retention established that 63% of recognized workers are unlikely to search for other career opportunities.
Further, employee recognition and satisfaction are intrinsic in team building initiatives to achieve desired results. Recognizing the efforts and contributions of your employees (on-site and remote workers) can help drive maximum organizational results and performance.
Convey Your Gratitude toward Employees with These 5 Tips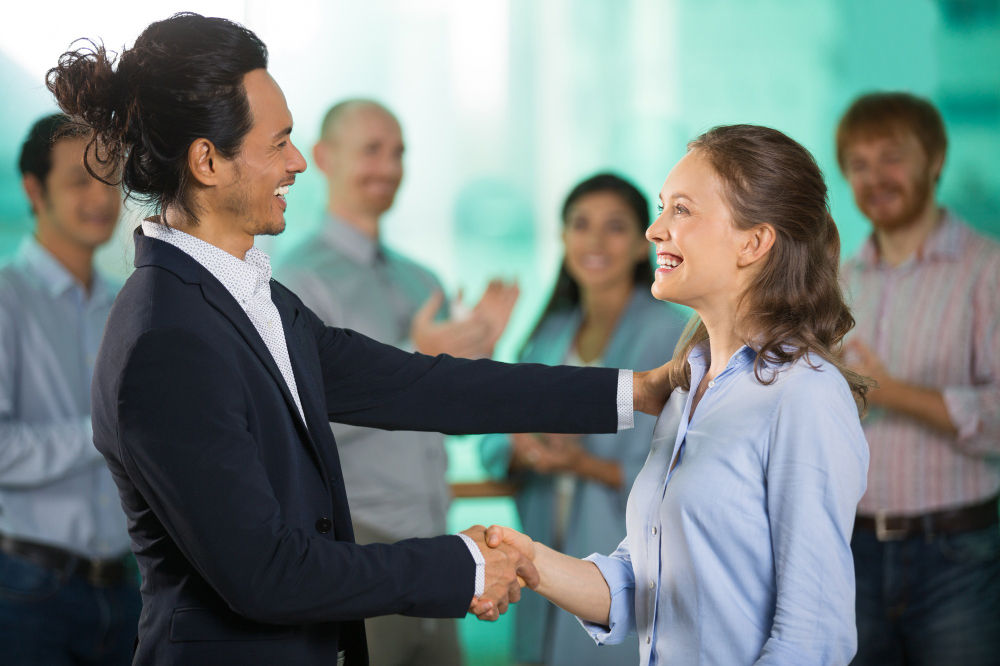 Employers should not shy away from expressing "Thank You" and appreciating the good work of their workers to instill employee trust and loyalty in an organization. Amidst increasing employee retention, you would be amazed to know how your small token of appreciation and gratitude can be a game-changer in team development and growth.
Let us explore the various ways to express gratitude toward your employees and boost employee engagement and retention.
Offer Them Appropriate Monetary Benefits - No one can deny that a small monetary help and reward to your employees can win back their trust and loyalty. You can offer them a gift card, cashback coupon, and bonuses to encourage your workers to perform their best. It does not matter what the amount may be; monetary benefits can be a great way to boost employee performance, productivity, and engagement.


Organize a Felicitation Ceremony - You must take note of the excellent work and extraordinary efforts of your employees to recognize them publicly.



According to the report of Harvard Business Review, Around 40% of workers acknowledge that they would be more willing to put in extra effort and energy if their work is recognized by the management too often.

Whether your team members have performed exceptionally in a project or virtual team games, ensure their superior performance does not go unnoticed.


Plan out a Recreational Office Tour - It is rightly said, "All work and no play makes Jack a dull boy," and the same is apt when it comes to a cut-throat corporate scenario. Employees already feel burnt out, stressed, and frustrated due to the pressure of fulfilling corporate deadlines, accomplishing assigned KRAs, and keeping themselves relevant in a dynamic business environment. Engage your employees in an outdoor activity, office tour, or any other recreational activity to express your gratitude in the best possible manner. Further, you can utilize this opportunity to implement team building, collaboration, and a natural stress-buster therapy for your employees.


Provide Them Extra Perks and Benefits - As your employees have delivered exceptional work for your organization, it is time for you to repay their efforts uniquely. To begin with, employers can offer various benefits like Compensatory off, movie vouchers, free lunch coupons, and other such perks to make employees more loyal to your organization. It might seem like a small giveaway, but it symbolizes acknowledging their contribution in front of the office.


Take the Initiative to Express "Thank You" Personally - Employees love being appreciated by their superiors or boss through an informal one-on-one meeting. You can pen down an appreciation or thank you post for your employees on a beautiful postcard or social media to make them feel valued and special. You can organize a special "coffee session or lunch event" with top-performing employees to boost the company's work culture, loyalty, and trust.
Conclusion
It is a common scenario that businesses often forget to express a little "Thank You" or gratitude toward their employees and usually take them for granted. However, to reduce high attrition rates and mass resignations, you must appreciate and acknowledge the good work of your employees. So, make it a point to express gratitude toward your workers, whether they have established high standards at work, at office events, or even at virtual team games. Remember that your little kindness, affection, and care toward your employees will always be rewarded in terms of optimum organizational results.