Teams often perform organizational activities that are critical to a company. Effective teamwork has been one of the essential pillars of productivity in any organization. According to statistics, 97% of employees and executives believe that team alignment with the company goals and values is necessary for increased performance and productivity. 86% of employees blame the lack of effective teamwork as the reason behind the failure of an organization. Teamwork requires acquiring interpersonal skills and abilities to build long-term relationships with team members to understand their experiences and expectations. Organizations use several team building activities, both virtually and face-to-face, to optimize communication and develop the skills and capabilities of their team members.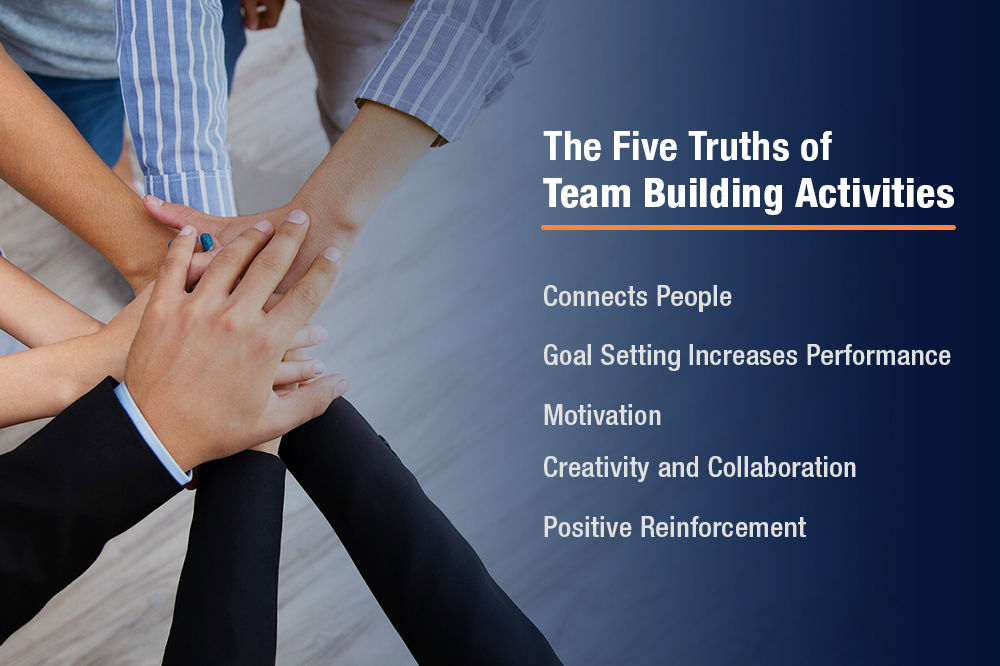 A recent scientific paper published in 2021 showed that improper team management had cost billions of dollars to US organizations. The paper also showed how games could increase team cohesiveness in a company. Playing virtual team building games improves performance and benefits the corporate environment by incrementing collaboration. Team Building Games also increase the camaraderie between employees. Here is how it can help your organization.
Connects People - The best thing about team building games is the ability to bring people together into one platform. It is difficult to coordinate between remote and on-site workers in a corporate world where a hybrid form of working has become popular. Therefore, virtual team building games can increase communication among people and help them connect more easily by acting as an effective icebreaker.

Goal Setting Increases Performance - Every game has a certain goal that needs to be fulfilled by its participants. Working toward the goal with limited resources can help increase the critical reasoning skills and performance of an individual.

Motivation - Bad performance could be attributed to the lack of motivation in most individuals. It is crucial that your employees feel connected with what they are doing. Team building activities improve individuals' confidence and show them that organizations care for their personal development.

Creativity and Collaboration - Being creative in the workplace can be challenging if you are not provided with the right environment. Creativity and collaboration go hand-in-hand, and team building activities can build long-lasting relationships to hone the creative instincts of employees.

Positive Reinforcement - One of the primary benefits is that it acts as positive reinforcement for employees. It recognizes employees and helps them dig deeper to bring out the best in their performances.
Try Out These Team Building Games
Investing in team building activities that your employees can enjoy and offer substantive learning is crucial. The learning process should reflect in their performance and company culture. Here are some team building games for your organization:
Promises, Promises - It is an excellent game focusing on team cohesion, productivity, and quality results. The game revolves around building strong relationships with the help of effective communication. The goal is to become a member of the United League of Nations, where each participant needs to fulfill the individual promises made to their respective people. The game reflects a real-world scenario where individuals work against deadlines, needs, and barriers.

Expedition Outback - It is another immersive team game set in the beautiful outback of Australia and revolves around the Royal Exposition. Participants need to recognize business opportunities and leverage them effectively by discovering the powerful relationship between strategy, information, and execution. The game improves the judgment, productivity, and management skills of participants.

Windjammer - It is a 2 to 3-hour program where groups of 10 to 5000 participants can participate to maximize the profitability of their businesses. Windjammer offers a highly animated environment where participants must acquire raw materials by communicating with other teams to manufacture specialized products and sell them in the market.
Conclusion
Team building is a crucial function that keeps an organization afloat during a crisis. Given the situation after the pandemic, which initiated the development of remote teams, virtual team building games have become a new norm. Further, implementing team building activities can promote effective teamwork that can help develop a positive and inclusive work environment.