Did you know that the corporate sector is the most prominent sector to take up games-based virtual learning and employee engagement solutions? The industry is showing a growth rate of 47.5% concerning virtual games. The hybrid mode of working and the increasing flexibility options in the business world have made it imperative for the business sector to take up a virtual employee engagement activity to strengthen their workforce. The growth rate in gamification used for development has been exponential worldwide. According to a survey, 33% of employees prefer to have games-based experiences in training modules. Virtual activities are more convenient for employees as they can participate from anywhere. Employees can be relaxed while taking training which has a better effect than employees who are stressed in a work environment.
What is Virtual Employee Engagement?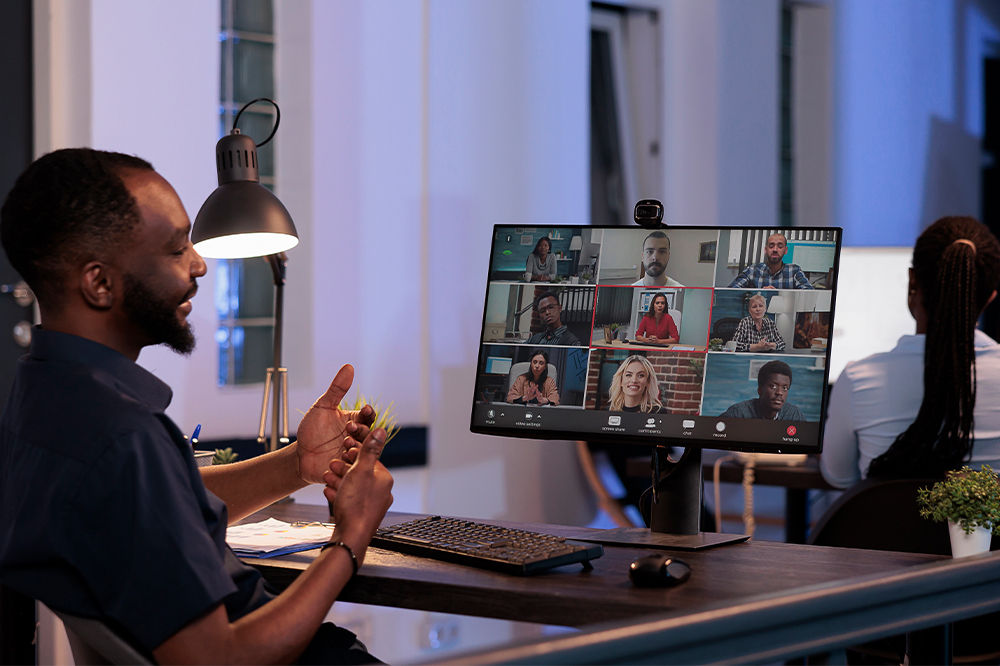 Virtual employee engagement activity has become some of the best team building programs in India during and after the pandemic. Given that numerous employees are opting to work from home, these activities will grow in number and become an essential part of the development process in the company. Let us first understand what virtual employee engagement is. The concept mainly refers to the degree to which employees are engaged or connected to the organization. Remote employee engagement refers to how much an off-site employee is involved with the team and related to the business. If there is a negative connection, this will impact the production and the performance of the organization. Below are some signs of engagement of remote workers:
They Look for Feedback- An interested and a connected remote worker will always look for feedback. They will approach the managers to gain some idea about their performance.

They Look at the Big Picture- These engaged employees are not happy with only setting short-term goals; they want to look at the big picture. They want to drive productivity to grow, evolve, and advance their careers.

Think Out of the Box- Engaged remote workers will surpass your expectations and work harder. They will try thinking out of the box and work toward bringing innovative ideas to reality.

Invested in the Future- These workers are also invested in the company's future to achieve collective business goals and gain the trust and appreciation of their employers.
In the current scenario of uncertainties and a fast-changing business environment, virtual employee engagement activity is regularly initiated to keep employees' morale high and motivated to accomplish a larger goal.
Several Virtual Employee Activities You Need to Try
Mystery-themed Virtual Games- Professional online team building games have proven their worth in increasing employee engagement and building skills for a strong workforce. Games like 'Museum Caper' are mystery-themed experiential activities. The participants need to track down culprits. All participants will work together to solve clues and build a case. The game aims to improve understanding and critical reasoning skills and increase the team members' communication skills.

Virtual Rewards- The best way to increase employee engagement is to provide rewards and recognition virtually. Have a virtual meeting where you recognize the individual for the work and reward them. This will increase their engagement with the company and incentivize them to work harder.

Dress Code and Themes- Have a virtual casual day and ask your workers to be comfortable in whatever they wear. Make teams for these virtual casual days. Have fun talking about anything under the sun. Share experiences, problems, and incidents, and make yourself approachable.

Different Team Building Programs- Utilize as many virtual games as possible to build team morale. You shouldn't limit yourself to one virtual game, which might become boring after some time. Use different customizable programs that will focus on a specific skill set of the employee.

Breaks- Don't just keep piling work on your employees; give them a break. If you have a lot of work, get in temporary staff to take care of the nitty-gritty of the day. Work toward reducing employees' stress, and it will, in turn, increase engagement.
Conclusion
Some of the best team building programs in India are virtual games used to increase focus, critical reasoning, and communication to reduce misunderstanding. Use quality communication and tools for virtual meetings and give your virtual teams access to advanced technology. It will increase the collaboration between your team members who have to work remotely and can also help with their functional needs in a dynamic work environment.