Gallup

research pointed out that an engaged employee can increase profitability by

17%

.
The main aim of an organization is not only to hire talented people but also to retain employees. Creating a conducive working environment for skilled employees who can communicate effectively is more than just making employees happy. Although employees must be enthusiastic about their work, engagement is a different ball game. The engagement of employees depends on how they have been treated, and organizations that are successful in this category treat workers as stakeholders who are a part of the company. Employer engagement depends on how well leaders can clarify goals, and work expectations, offer required tools to do the work, and other developmental activities to increase employee performance.
According to Gallup's 2022 report, the majority of the workforce in the United States, which is 65%, is not engaged in work.
The mantra for most corporate organizations in post-pandemic times is to increase employee engagement to sustain productivity and performance.

Importance of Employee Engagement
The transition in the business sector during the pandemic times stressed out a lot of employees. A large number of the workforce had to work from home, and in the post-Covid era, the hybrid mode was instituted. Digital relationships and networking have become the norm where communication and interpersonal relationships need to be implemented through technological modes. The changes have been immediate, and people have not been given a chance to adjust, reducing employee engagement drastically. Employee engagement can improve work culture, reduce risks, and increase profitability and productivity by building long-term relationships with customers. Industry experts have professed that employee engagement is necessary for business operations. It is easier for employers to understand employees' demands and identify strategies to improve their morale and create an inclusive work environment.
Considering the modern workplace scenario, an engaged employee can increase productivity by 20 to 25%.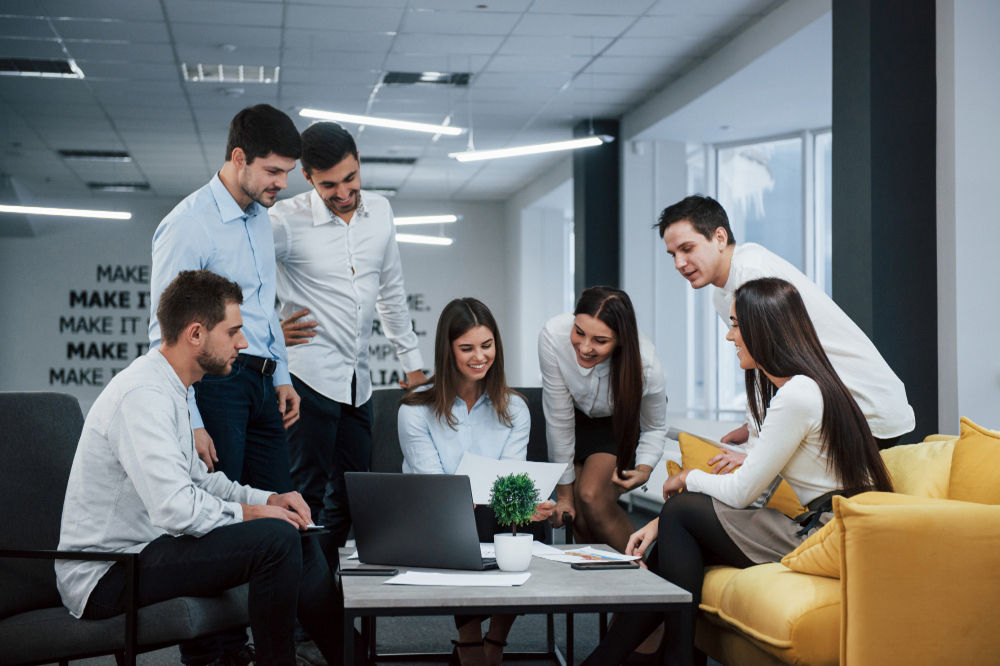 Corporate team building activities are one of the main techniques to increase employee engagement in a business sector. Other methods help provide a conducive work environment and recognize employee effort to boost employee engagement.
A Healthy Worker is a Good Worker - Promoting employee well-being in your corporate organization is vital. Employees find it difficult to adjust to frequent changes and need more motivation. Further, it affects their mental and physical state. Corporations can organize wellness programs that can be advocated virtually and help employees to adjust to the changing environments by encouraging their mental health.


Build a Strong Team with Virtual Activities - Online video games for team building can increase productivity by 20%. As part of corporate team building activities, online collaborative video games can bring large groups of people together and provide a realistic and fun atmosphere to enhance team skills. Collaborative video games increase employee engagement by understanding employees' performance gaps and employing strategies to reduce them.


Feedback - The most reliable tool to understand employees' feelings is providing necessary feedback. It is essential as an employer to listen to your employee's complaints. You need to initiate a one-on-one session, discuss issues and provide effective solutions. Feedback is a crucial way to make your team members understand that you care for them and they are an intrinsic part of the corporate family.


CSR - Another good way to increase employee engagement is to include the worker in your corporate social responsibilities. While making charitable donations, or engaging in any charitable work, remember to include your employees in the decision-making and on-ground execution. It will further give employees and employers a sense of pride and happiness.


Recognition - Remember to compliment your employees on their excellent work. Reward and recognize their achievements as much as possible. Provide constructive feedback and do not ridicule them in front of others. The clarity in Communication - As a leader, you should develop your communication techniques to provide clarity of job roles and responsibilities to the workers. It will increase your team's commitment and help them understand their position in the company.


Humility is the Best Policy - A leader should be humble and approachable to command respect among team members. A leader should not be egoistic and help team members whenever the situation demands.
Conclusion

Employee engagement is a vital criterion to increase productivity in the company. Hiring the right talent is necessary, but retaining your talented employees should be a top priority. Therefore, business enterprises should increase employee engagement by providing a conducive work environment and investing in corporate team building activities to boost overall performance.