Introduction - What is Burnout?
The various changes brought on by the pandemic have increased the stress and burnout of employees. Adjusting to hybrid working conditions and communication through electronic modes have also created issues affecting long-term working relationships and reduced people's engagement in the business sector. Burnout occurs in remote employees and is a situation where most workers feel mentally and emotionally exhausted and show low productivity, performance, and communication issues. Employers should focus on signs of burnout, which can turn into serious health issues. Burnt-out employees can reduce the productivity of the company and increase attrition rates. It is recommended to initiate various team building training programs to help employees adjust to the changing corporate situations.
Negative Impact of Burnout on Employees
In 2019, the World Health Organization defined employee burnout as an occupational phenomenon mainly visible in organizations that do not manage worker stress. According to statistics, 59% of Millennials, 58% of Gen Z, and 54% of Gen X workers were facing burnout. The highest level of burnout was seen in mid-income employees.
Health Issues - Burnout can cause stress, resulting in various health issues. Employees who suffer burnout experience fatigue, insomnia, irritability, and alcohol or drug abuse, which can increase heart disease and Type two diabetes. Further, burnout also affects mental and physical health.

Low Productivity - On the professional front, people who work continuously start disliking their jobs, reducing their performance. Their engagement with the company and the work office also affects their productivity.

Affects Personal and Professional Life - High rates of burnout can cause a person to withdraw from colleagues and friends. They are unable to see through responsibilities and face criticism both on professional and personal levels.
Do you know 2/3rds of workers experience burnout? Burnout is a serious problem in the business sector, considering the high number of uncertainties. Initiatives for team development in companies have become necessary to reduce health issues and increase employee well-being.
10 Tips to Eradicate Employee Burnout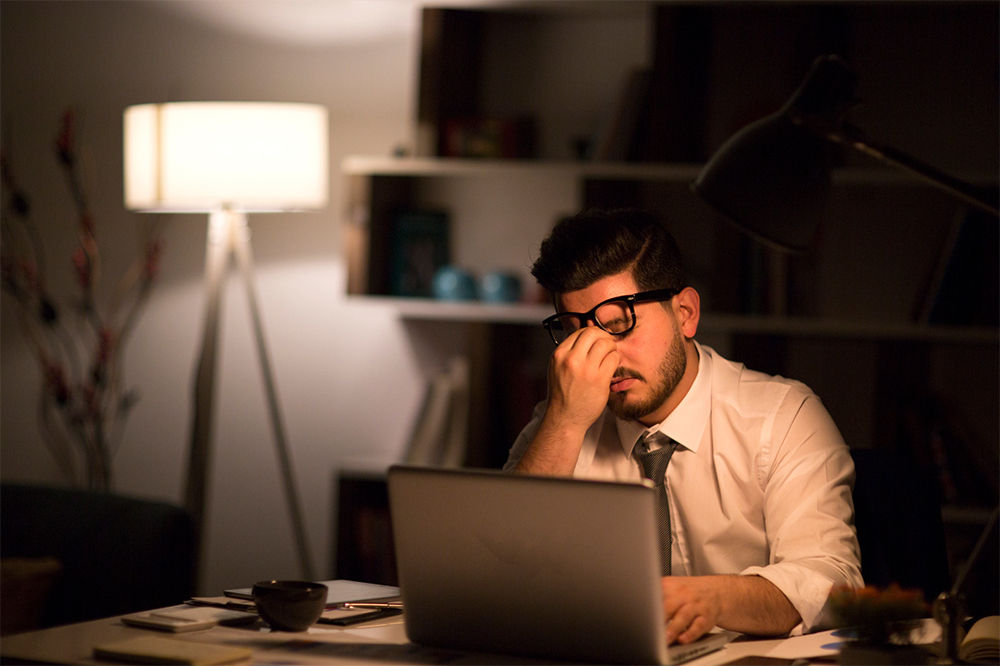 Show Flexibility - Most employees require flexibility at work. Give your employees an option to work from home or come to the office. Provide advanced technology to help your employees increase communication with their colleagues and team members. Flexibility should also reflect in work schedules. Further, it is proven that employees tend to work better with less rigid work schedules.

Offer Timely Feedback - Give your employees constructive feedback to motivate and help them balance their responsibilities. Make sure you are open to feedback, so your employees feel important and valued.

Training - You must initiate regular training to increase self-awareness and help employees adapt to changes. Your employees need opportunities to help them grow. They also need to feel motivated and confident. Team building training offers a thorough personality evaluation and focused learning opportunities to enhance the workers' skills.

Monitoring Progress - Give regular feedback to your employees regarding their performance. Also, you need to monitor their work progress and performance quality. Let them know what they are doing wrong and the consequences of their actions to bring positive changes or reforms.

Give a Breather - Talking everything about work increases stress and alienates employees from their organizations. Give your employees a breather, an opportunity to loosen up, and encourage them to share their experiences.

Empathy - A healthy emotional quotient can do incredible things. Empathy can increase collaboration, reduce stress and increase motivation among employees. Organizations should foster compassion and empathy, which is the key to successful team building.

Routine Wellness Checks - Perform routine wellness checks of your employees to evaluate their physical and mental health. Give them a chance to voice their opinions regarding the work culture and how they would like things to change. Further, you need to schedule a one-on-one meeting with your staff to foster effective communication and collaboration.

Resources - Advanced technology or lack of resources could be a primary reason for increasing stress. Your staff needs to be equipped to utilize several advanced technologies or do not have the required resources to carry out their responsibilities properly. Give them the power to ask for things when they need them. Further, you need to collect relevant materials to help your coworkers function better.

Power of Anonymity - Sometimes, workers are scared of losing their jobs and do not come forward with their workplace issues. Help them share their concerns anonymously by conducting an online opinion poll or placing a suggestion box at the workplace.

Realistic Goals - Reducing stress is all about setting realistic goals. You should not set goals that are hard to attain in a VUCA business environment, as it will only increase burnout and reduce productivity.
Conclusion
Burnout is a severe mental and physical issue that can become a critical illness. As an employer, you need to reduce stress and increase the adaptability and wellness of your employees. Also, you can utilize different team building training to increase the confidence of your employees and empower them to work towards their organizational goals.