You must have observed scenarios where employees are indulging in office politics, bickering about another employee at the workplace, or resisting the decisions of their colleagues due to the difference of opinions, mindsets, and ideologies. All these are tell-tale signs of internal conflicts in an organization that affect the overall working environment, productivity, and performance. However, conflicts are inevitable due to the diversity of the workforce, the presence of the VUCA environment, and stiff competition. But, you can take the corrective steps on time to build a culture of teamwork and effective collaboration.
If you are unaware of the seriousness of conflicts in an organization, look at this stat.
According to a study of Pollack Peacebuilding, "Employees in the US are spending around 2.8 hours every week in conflicts which means around $359 billion in hours paid are wasted in unnecessary arguments or conflicts instead of productivity."
Conflicts are a global concern and must be tackled quickly to contribute to the essential task of team development or team building.
A Quick Insight into 4 Types of Conflicts
Based on the Harvard Business Review Guide to Dealing with Conflict, people exhibit complicated behavior and deal with opposite personalities, limited time, fragile egos, and clashing interests. Let us take a quick look at these various conflicts in the workplace.
Process Conflicts - These conflicts occur mainly due to the lack of clarity on how to best proceed with a project or initiative. As process conflicts are low in intensity, they do not affect the culture of teamwork, as the primary focus is on accomplishing a particular task well.


Task Conflicts - When team members are not on the same page regarding the goals or objectives to be achieved during a task, these conflicts are bound to occur. Due to this misalignment or differences, task conflicts are more complicated than process conflicts and can affect team development, teamwork, and collaboration.


Status Conflicts - Imagine an office scenario where leaders or managers argue or have conflicts over control or jurisdiction over a particular team in an organization. These conflicts are evident in many organizations and are known as Status Conflicts.


Relationship Conflicts - These conflicts occur when employees develop personal feelings or emotions with their colleagues that can cloud their clarity or judgment. Relationship conflicts cannot be resolved with just clarity of goals or objectives and require effective management of Emotional Intelligence or Quotient. Controlling these conflicts in your organization is vital as it can create disrespect, bullying, or isolation of an individual in a team. Work toward resolving these conflicts and focus on the core task of building a healthy culture of teamwork in your organization.
5 Tips to Resolve Conflicts at Your Workplace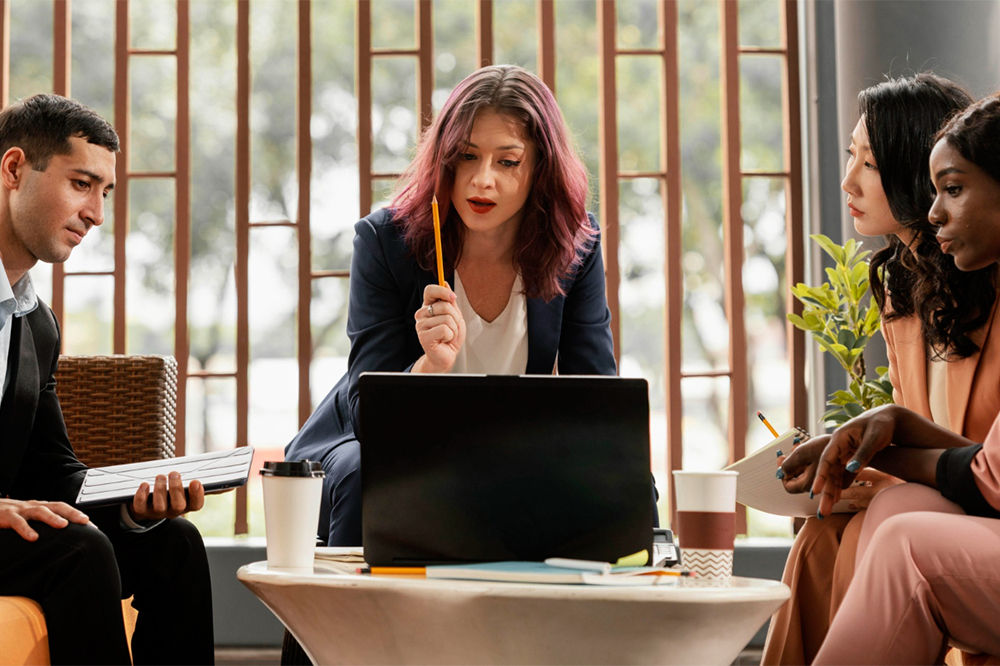 Employees are prone to workplace conflicts, which can be detrimental to the overall organizational culture by affecting the engagement, performance, and productivity of your workforce. These escalated disagreements and disputes must be tackled on time as they can put a heavy toll on an organization and its employees. Below are some tips to eradicate workplace conflicts in your organization.
Align Your Team with Goals and Objectives - You must keep your team informed about every big or small decision and keep them posted about what is happening in a project or task. Once people are aligned with the shared goals and objectives of a team, they will likely exhibit positive signs of effective communication, team development, and accountability. So, take the initiative to iron out differences in your team and create a working agreement where employees can share their opinions, voice their concerns, and work independently within a team.


Prioritize a Culture of Psychological Safety - Pay attention to the psychology of your employees to allay their possible fears and build a harmonious work environment. Build a culture of teamwork where employees are not belittled due to errors but are encouraged to move ahead by considering mistakes as a learning experience. Stay empathetic with your employees and implement a work culture to help them share their perspectives without fearing judgment. Further, focusing on psychological safety can help boost team performance and development.


Inculcate Strong Communication Practices - Ask yourself a few questions- Are your employees allowed to speak their minds? Or are they avoiding honest conversations as they fear getting reprimanded later on? Once you can seriously work to resolve these issues, it will be much easier to focus on team development initiatives in the best interest of your organization. Additionally, you must possess active listening skills so your employees know they are being heard and don't consider themselves sidelined.


Offer Multiple Modes of Communication - Ensure your team can establish quick and effective communication internally through various communication modes like calls, email, IVR, virtual meetings, WhatsApp, and more. The availability of multiple methods will make employees more comfortable voicing their concerns to higher authorities to avoid any unnecessary delay.


Instill a Redressal Mechanism - Evaluate if your office conflicts are persistent and build an active mechanism where employees can effectively address their concerns. You must acknowledge the problem, look for related facts, weigh the possible options to solve a given situation, and then escalate it to the appropriate person for a speedy resolution.
Conclusion
Always remember that conflicts can be resolved and minimized, but timely intervention is critical. Follow these tips and work toward building a culture of teamwork where employees can work, progress, and achieve exceptional growth in their professional careers.