The global leadership training market has shown exponential growth, which is mainly brought on by the increased spending on leadership and management training. Companies worldwide have been spending and investing in training their employees to reduce costs incurred during the hiring process. It is now cheaper to provide promotions to employees from within the hierarchical ranks instead of bringing in a new individual. This process also increases the morale and productivity of people as they feel that there is a chance for growth in the company. Organizations have also understood the benefits of growing their leaders to take up responsible positions and equipping them with the skills to handle any critical scenario. The pandemic has shown everyone that the business sector is now a fragile and unpredictable terrain. Hence regular training helps individuals to be in tune with the changing trends and equip themselves with strategies to overcome challenges.

3 Markets trends that you should know about

Did you know that the spending on corporate training is increasing by 7.87%, as seen in 2022?. The advancement of technology has been continuously changing operational management throughout the business sector. The ongoing Gamification of training has increased communication and cooperation between remote workers. Major trends in the business sector with regard to training are:
Online virtual Training boom – In India, the number of online training courses increased from 8% in 2016 to 69% in 2020. The convenience of online tools to deliver key professional skills has been facilitated by the COVID-19 pandemic, which forced employers to become flexible and provide hybrid modes of work. Companies are providing webinar-based training and group seminars to spread essential information regarding the new skills and capabilities required to make a difference in the business sector. The main focus of courses is 'leaders training,' which teaches developing key leadership skills applicable to everyone in the company.

Gamification – The other key development is the increase of Gamification in the corporate training domain. Most companies find it very difficult to not only make time for providing training but also convince their employees to take up the training. In a highly stressful industry, most employers do not want to take up a learning course in their free time. Hence the concept of playing games which will also provide an educative platform to increase certain business skills, has become a new fascination and a function of HR departments around the world. The gaming world innovations have changed the corporate landscape by introducing technology as a way to increase the spirit of achievement.

Competition - There has been increased competition in the business sector, especially since the pandemic struck. Keeping the competitive advantage for every company has become a challenge, given the introduction of new programs and strategies every second. In this scenario, leadership and management training has become the main tool to increase knowledge and innovation in the corporate environment.
Keeping up with the market trends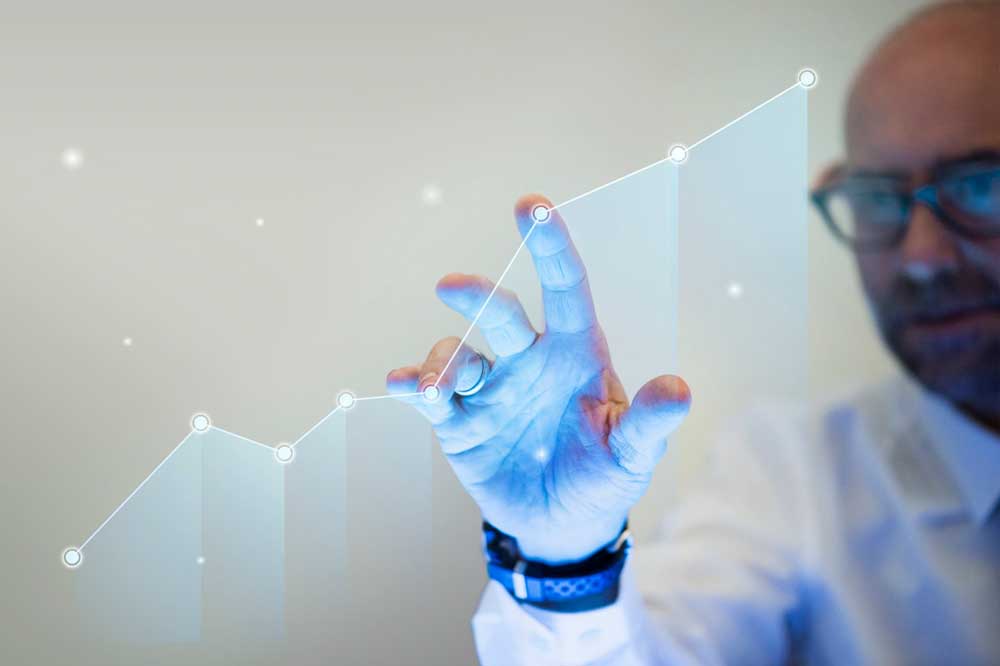 It is tough to be a management executive today. Taking control of the situation and making decisions depends on the knowledge that we have gained regarding the changes and developments. With knowledge comes profit, and to be a successful marketeer, we need to identify opportunities and take advantage of them. Here are some tips on how you can keep up with the market trends:
Take up management training courses – Regularly taking up leadership and management training improves general knowledge regarding recent trends and technological innovations. Additionally, understanding the skill requirement in the market would motivate us to take up for training programs to increase employability.

Reading – There's nothing better than keeping in touch with the news and reading regularly to gain knowledge. Subscribe to as many business newsletters as possible to understand the strategies and developments associated with other companies. You can use these to make changes in your strategies and employ them according to the situation.

Technology – We already know that technological advancement is a reality, and it will not stop. We have to be prepared with the skills to tackle any kind of advancement made in our operational management. Take courses to enhance technical skills, including how to increase communications with the help of advanced technology.
Conclusion

Leaders training consists of many aspects, which include the development of soft and hard skills and also key management skills required by the specific company. Being in tune with the market is essential to understanding in what ways we are lagging. The knowledge is in itself a motivation to take up steps that will improve our capabilities.