Team building has become an extreme challenge for most companies, given the remote working conditions.
31% of companies with virtual teams face conflict management issues. In the same way, 12% of remote workers face a challenge due to the different distractions working from home and other environments.
Collaboration with virtual team members is also challenging, given the geographical, cultural, and other personality differences. In such cases, team development endeavors, which include virtual training in the form of games and other methods, are necessary to help team members encompass different cultural and other personality barriers to build long-term relationships and communicate regularly. Further, implementing team development strategies in your organization can lead to optimum results in employee productivity, performance, and engagement.
Exploring the 5 C's of Team Development in Training
Researchers found that remote working in hybrid work conditions will increase and become permanent in the coming years. Therefore, virtual team building training will become a dominant part of the workplace culture. Here is how the five Cs of team development are implemented in the virtual mode.
Clarity - The first stage of team development is having a clear understanding of the mission and the vision of the training and also the end outcome. If the training is about increasing communication and collaboration, then the virtual methods focus on individual concerns and how to develop communication through teamwork. Online games that utilize real-life circumstances are used as a virtual training mode to build team communication.


Commitment - Virtual training is also about identifying the engagement of team members in their work. Team members should understand the necessity of building connections within the team and supporting each other through the process. Breaking the ice with virtual team building training is part of building commitment.


Contribution - It is about examining the strengths and weaknesses of the team members. Employers should encourage assessments of various personalities in a team as a vital part of training methods to bring clarity and understanding of individual roles and responsibilities in a team.


Cooperation - Building connections is also about cooperating. Virtual training is about solving puzzles by collaborating and voicing their concerns and opinions without hesitation.


Concerns - Last but not least, it is about showing concern about the team. Every team member should be satisfied with how the team has been organized. In the virtual working mode, most team members do not have the opportunity to voice opinions and call out a member. Training is all about gaining confidence and being able to prove a point.

Team building training utilizes all the 5 C's of development to form effective and strong teams. The team members take care of each other and work in unison. Remote work culture does not allow engagements outside work which can hinder effective team building. Hence, team-building games and other training methods can compel members to engage with each other on a more flexible platform.

Evaluating Team Building for Individual Development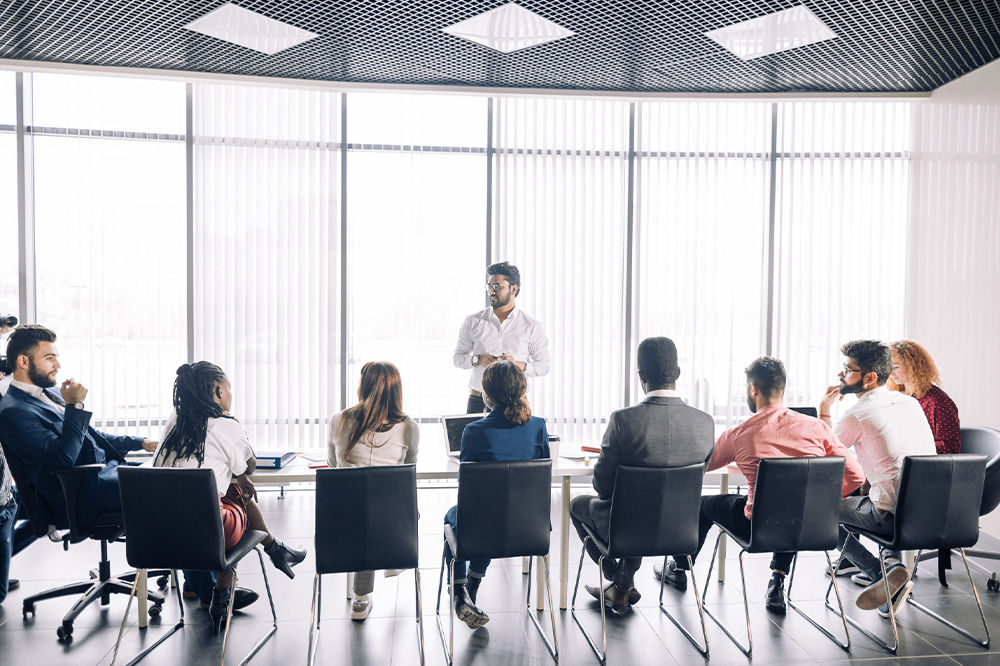 Team building training can only be successful if we understand and get insights about our own personalities on a deeper level. Most of us do not have confidence in our leadership abilities until somebody tells us we are talented and can do the job. Psychological assessments and other analysis act as a support system. It helps us to get rid of inhibitions and to dig deeper into the causes of our conflicts. We gain confidence in ourselves and understand how to utilize different methods optimally to control our conscious and subconscious behavior. It also helps in determining the role of an individual in teamwork.
Conclusion

Choose from various personality assessments and team development programs that reflect real-life business situations to build a unified remote team. Communication and collaboration are the pillars of effective teamwork, which needs improvement in most remote team cultures. Team building activities can unite different people on a single platform where they can talk to each other and solve issues. Expand your company to new domains by building effective and innovative team cultures with the help of virtual training.