After the pandemic, workplace culture has been altered several times worldwide. Every company has to undergo an unprecedented change in workplace culture, which was mostly negative due to the given situation. Many companies deliberately overhauled the workplace culture to correct the existing negative situation.
97% of professionals believe that the lack of alignment within a company team impacts the outcome of the project or task.
The Different Workplace Cultures - A Quick Insight
Several employers feel that employees do not collaborate effectively or lack the motivation to collaborate with their colleagues. It is mainly due to unhealthy competition, jealousy, and distrust within the company culture. This kind of feeling destroys the ability of a company to work together as a team towards a shared goal. Therefore, it is time for the employees to take things into their hands and develop strategies to implement a positive culture of teamwork.
Changes in the company culture are one of the significant impacts the business sector faced after the pandemic. Earlier, it was about remote and hybrid working, while after the pandemic, it was more about advanced technology, work culture, and team development. Each organization has its own distinct culture, which is mainly a set of values, experiences of people, and behaviors of individuals making up a team or uniting different people for a common purpose. Some of the cultures that exist in the company are:
Customer-centric - The workplace culture is mainly about the customers and focuses on enhancing that experience.
Market-oriented - The culture in the company is mainly a reflection of the market and its volatility. People are very competitive with each other, and there is minimal trust.
Creativity - This culture is about building relationships to foster creativity and commitment.
Clan Culture - This culture works on collaboration and wants a family network that values participation.
Hierarchical Culture - This culture is a representation of a pyramid that has defined levels of organizational roles.
Each of these cultures has its pros and cons, and the company can work on combining two different cultures for its unique cultural model.
How Can You Transform the Workplace Culture of Teamwork?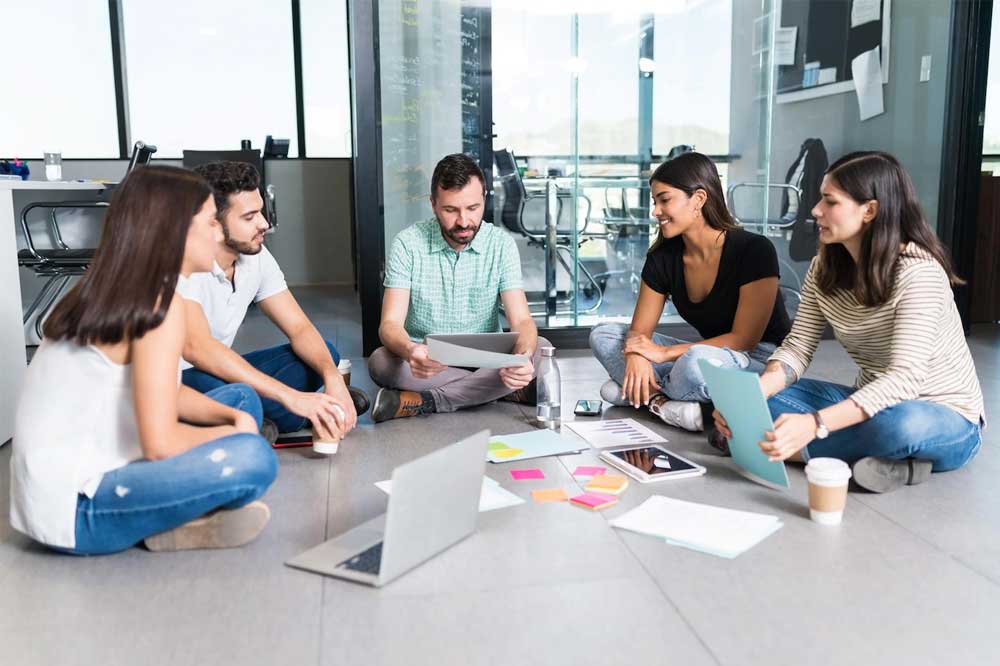 You can always change your workplace culture for the better. For instance, if your current culture is too hierarchical and does not pay much attention to creativity, you should employ specific team development methods to increase collaboration between your employees.
Step 1 - Define the Behaviors: The first step is to understand the behavioral tendencies of the employees. Once you have done that, it'll be easy for you to group people in teams.
Step 2 - Sync Culture with Action: Your company has a distinct mission, objectives, and values that should align with your hiring processes, operation management, and team development.
Step 3 - Recognize What You Need to Change: You must be sure which aspect of your company culture you want to change. To build a stronger team who would like to employ proven methods of teamwork that can enhance collaboration.
Step 4 - Feedback: Make sure you discuss your aims and objectives with your employees and help them understand the necessity of this change.
Step 5 - Getting Help: Get help from external organizations that can provide you with coursework or online activities for your employees to help them build and nuture strong culture of teamwork.
Conclusion
As a leader, it is up to you to recognize the need for change in your workplace culture. Making a strong team is difficult if everyone is not on the board. Use statistics and numbers to prove that teamwork is essential for a positive output. The impact of changes can be positive and negative, but it is up to you to analyze the outcomes and then use strategies to correct them. Changing the culture of teamwork for the better has no negative consequences, as it is a positive step forward.